Join us in February/March for Live Free workshops on Android, iOS & JavaScript App Security. Learn about Deep Links, XSS & RCE in Mobile & Desktop apps.
February 24: Hacking Android & iOS apps with Deep Links and XSS
Workshop 1: February 24: Hacking Android & iOS apps with Deep Links & XSS
In this workshop you get ready for some first hand experience of the insecurities of Mobile Deep Links. Topics covered include:
Deep Link attacks achieving user impersonation
Deep Link attacks to bypass authorization controls
Case Study: Periscope CSRF via Deep Link
Finding & Exploiting URL handlers
WebViews & Data Exfiltration: Android
XSS & Data Exfiltration in Android
XSS via SD Card Manipulation
Attacking WebViews & Data Exfiltration: iOS
All in all the workshop is packed with real world case studies and examples and intended to broaden your knowledge in Mobile Security. Come join us on February 24 to be a part of this workshop and walk away with practical information that you can immediately apply when you go back to work.
Can't make it, need a head start? Find the Free mobile workshop here!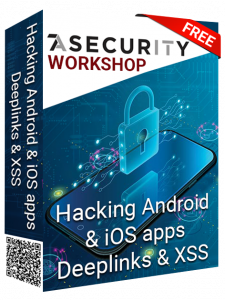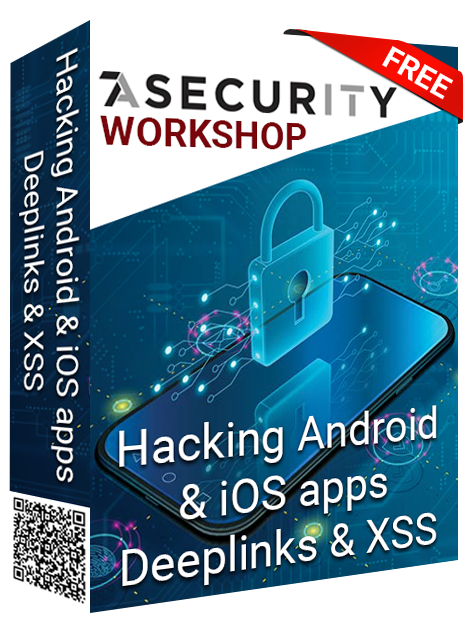 Workshop 2: March 3: Hacking JavaScript Desktop apps with XSS and RCE
This fine workshop walks you though some awesome topics about Electron security, covering the following:
Essential techniques to audit Electron applications
Finding Vulnerabilities in Dependencies, Configuration & Source Code
Introducing ElectroNegativity (SCA)
Basics of Electron XSS exploitation
Exploiting nodeIntegration
Electron XSS / RCE Mitigation essentials
Attacking preload scripts
RCE via IPC
All action, no fluff, this workshop provides you with case studies from real-world vulnerable applications. Join us on March 7 to learn the techniques to take your desktop app security auditing kung-fu to the next level.
Can't come or need a head start? Get the Free desktop workshop here!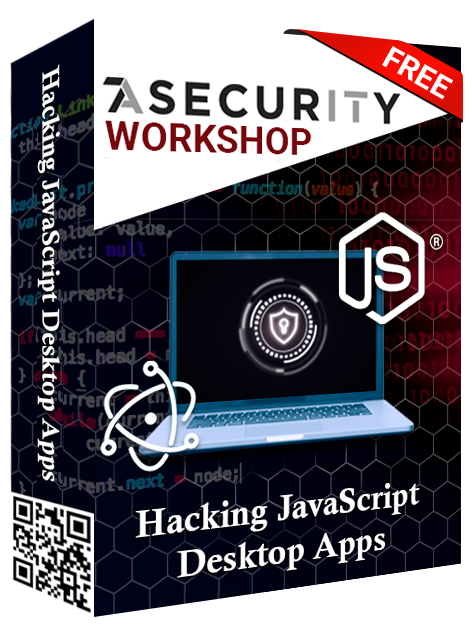 What do you get?
Access to Free Live Online Workshops in February
Lifetime access to a training portal
Vulnerable apps to practice
Guided exercise PDFs
Video recording explaining how to solve the exercises
Free access to all future updates
Certificate of Attendance on attending the Live workshop
About the Speaker Note:
Abraham Aranguren: After 13 years in it sec and 20 in IT Abraham is now the CEO of 7ASecurity, a company specializing in penetration testing of web/mobile apps, infrastructure, code reviews and training. Also a distinguished Security Trainer at Blackhat USA, HITB, OWASP Global AppSec and many other events. Co-Author and supervisor of all 7ASecurity courses, covering Web, Mobile and JavaScript Desktop app security. Creator of "Practical Web Defense" (PWD) – a hands-on attack / defense course. OWASP OWTF project leader, an OWASP flagship project owtf.org. Formerly a senior penetration tester / team lead at Cure53 and Version1.
As a shell scripting fan trained by unix dinosaurs, Abraham wears a proud manly beard. Major degree and Diploma in Computer Science, some certs: CISSP, OSCP, GWEB, OSWP, CPTS, CEH, MCSE:Security, MCSA:Security, Security+. He writes on Twitter as @7asecurity @7a_  @owtfp and 7asecurity Blog. Multiple presentations, pentest reports and recordings can be found here.
For the most up-to-date information about upcoming training events & Free online workshops check the training page.